Full Integration of Sustainability Report Card
Through a variety of efforts, including policy action, designing efficient buildings, sourcing renewable energy, and shifting to alternative fuels, Salt Lake City is striving to integrate sustainability in every new policy, program, and project.
2021 Goals
COMPLETE: Finalize our Comprehensive Sustainability Policy, establishing guidelines for departments on how to weave sustainability into the fabric of all departmental decision-making.
Array
(
    [0] => title
    [1] => description
)

Click here to visit the Comprehensive Sustainability Policy webpage for more information.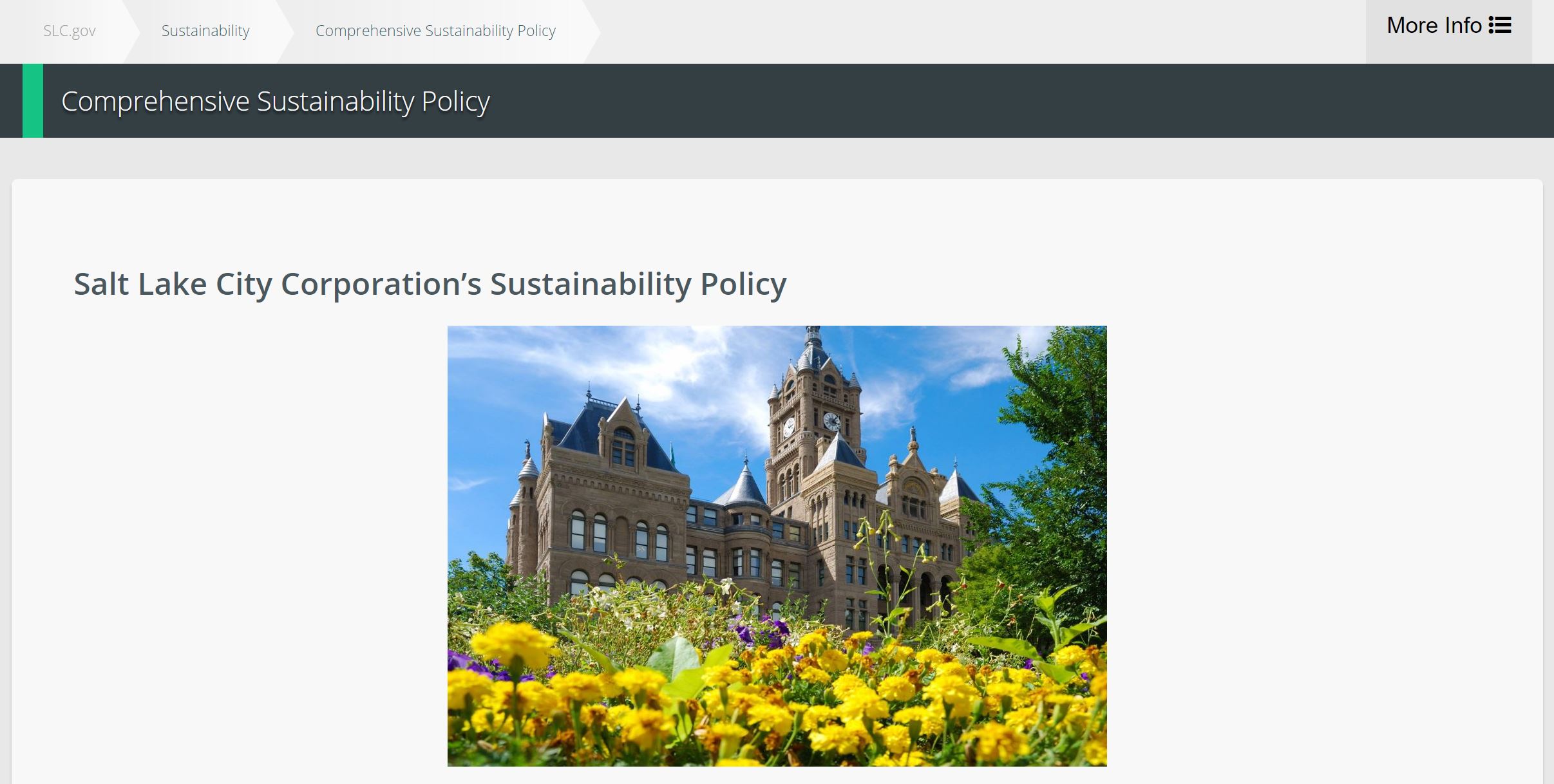 COMPLETE: Finalize the updated City Sustainability Plan to track progress on sustainability goals.
COMPLETE: Step up training to ensure all departments follow the City's sustainable procurement policies.
Array
(
    [0] => title
    [1] => description
)

Supervisor boot camp for all new employees
COMPLETE: Support forward-thinking local, regional, and national policies to move the ball forward on climate mitigation and adaptation policies. Don't accept the view that 'We just can't do it faster.'
Array
(
    [0] => description
)

In 2021 Salt Lake City helped break ground on the Elektron Solar Farm, which will reduce our overall community carbon footprint 80% by 2040. And we made progress on the Community Renewable Energy Program, a first-of-its-kind-in-the-country program in partnership with Rocky Mountain Power which provides a pathway for our City to shift to net 100% clean electricity by 2030.
IN PROGRESS: Continue efforts, through a community-driven Climate and Equity Plan, to improve resilience to the climate impacts of weather intensification, flood, drought, and water resources.
Array
(
    [0] => description
)

In 2021, the Sustainability Department began outreach on the creation of a Low-Income Plan as part of the Community Renewable Energy Program and our goal of moving toward net-100% clean electricity for the whole community by 2030. This work will help inform a larger Climate and Equity planning effort through 2022 and 2023.